Why Choose Us?
Competitive Prices
Hands on Support
Contrinex safety light curtains - Hand protection 30mm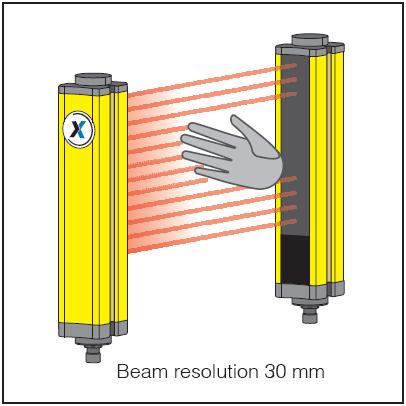 Main features
Resolution: 30 mm
Operating range: 0.25 ... 12 m
Protective height: 279 ... 1827 mm
Models for:
Category 4, PL e according to EN/ISO 13849-1 (former EN 954-1)
Type 4 according to IEC 61496-1 and -2
Models for:
Category 2, PL c according to EN/ISO 13849-1
Type 2 according to IEC 61496-1/2
Certified TÜV, CE and UL
Impervious: degrees of protection IP 65, IP 67 & IP 69K
2-channel selection
Optical synchronization
Permanent autocontrol
Housing
Aluminum profile 42 x 48 mm with dual fixing groove.
IP 69K models totally impervious.
Electronic protection
Safetinex light curtains are self-protected against overloads and short-circuits. They can also
withstand short high-voltage overloads.
Connection
Safetinex light curtains with M12 5-pole connector are standard. Versions with PUR cable, 2 m,
5 m or 10 m long, are available on request.
Downloads
Found 36 items
...