Red Lion Crimson 3.1 programming software
Red Lion's Crimson 3.1 is their powerful next-generation programming software for CR1000, CR3000 and Graphite® HMIs, Graphite Edge and Core controllers, and E3 I/O™ modules.
Like Crimson 3.0, Crimson 3.1 software features support for over 300 protocol drivers, including Modbus RTU and TCP/IP, EtherNet/IP, Emerson ROC, and both DNP3 serial and Ethernet communications.
With an intuitive, drag-and-drop graphical user interface and a variety of hardware offerings each supporting multiple simultaneous conversions, customers can easily integrate new functionality into virtually any PLC, PC or SCADA system.
Securely monitor and control applications from remote location using the Crimson 3.1 enhanced web server, with its mobile responsive design, a full-screen display option ideal for tablet or mobile display, HTTPS operation with the provision of certificates, HTTP redirect, CSS and JavaScript support.
Automate downloading of data from Microsoft SQL Server to populate values in a process using SQL Queries. Typical applications include importing recipes for batch applications, systematically maintaining user IDs eligible to log in to equipment, or populating production expectations (KPIs) for shift.
Crimson 3.1 also includes Crimson Control, enabling organizations to use IEC 61131 programming languages – such as ladder logic, function block, structured text and instruction list – to solve specific application needs by developing logic control much like a Programmable Logic Controller (PLC) or Remote Telemetry Unit (RTU) without the added expense. Complete with online debugging capabilities and the ability to password-protect programs and variables, Crimson Control is supported natively on the Graphite Edge and Core Controller products, and is easily added with a Graphite Crimson Control module to the Graphite HMIs.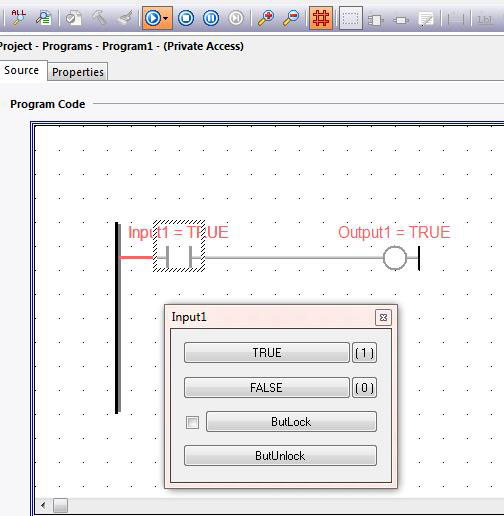 Downloads
Crimson 3.1, Gold Build - 3123.001
Note: This build requires a PC running Windows 7 or later. Tablet PCs are not supported at this time.
Installing Crimson 3.1 software is as easy as 1-2-3:
1. Right-click on the Download link below and select Save As
2. Select a suitable directory on your PC to save the file
3. When the download is complete, run the file to install
Click here to Download (421 MB) (Opens is a new window)
Click here for Crimson 3.1 revision history (Opens in a new window)