Red Lion Graphite HMI modules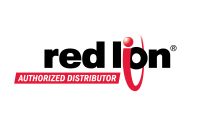 Plug-in modules which provide I/O functions within the framework of the operator interface panel.
The I/O modules are similar to the Red Lion Modular Controller Series product and provide easy interface of sensors, discreet outputs and communication modules.
The GM Graphite I/O modules can be added by simply clipping the required units on the rear of any Red Lion Graphite HMI panel.
Modules are available for:
PID control, temperature inputs (RTD and thermocouple)
Process signals (0/4-20mA and 0-10Vdc)
Digital input and outputs.
Four channel universal analog input module
J1939, CAN, DeviceNet, PROFIBUS DP communications
IEC 61131 programming languages – such as Ladder Logic, Function Block, Structured Text and Instruction List