Rechner ATEX Certified Products
ATEX certified products from Rechner.
RECHNER-Sensors have a wide reaching program of Ex- protected sensors. The product family comprise capacitive and inductive proximity sensors in cylindrical size from 6.5 to 40 mm in diameter. NAMUR sensors and proximity sensors with NPN or PNP transistor output rank among the standard.
With the Ex- protected isolation amplifiers the product range is complete. The ATEX-certified units are available for areas with danger of gas explosion (Zone 0,1 and 2) and for areas with danger of dust explosion (Zone 20, 21 and 22). Being an ATEX certified firm, RECHNER can also offer sensors with a manufacturers declaration for both of these explosion danger areas.
New ATEX approved Conductivity Sensors for leak and level detection.
Click here to see the 26 series sensors.
Please note that there are alot of products certified for ATEX applications and this section is not complete. Please contact us if you require ATEX sensor.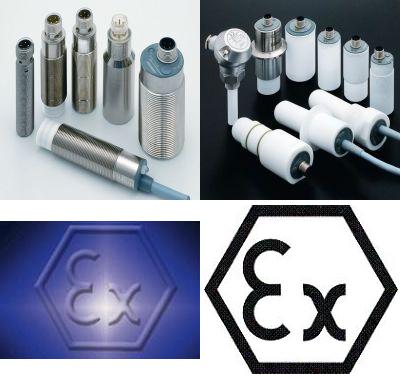 Downloads